Third Parties¶
Le Sage strives to keep track of the source of the data it manages. For this, it is necessary to create third parties. They may be authors, clients or sub-publishers.
Third parties are created from the Sage configuration screen: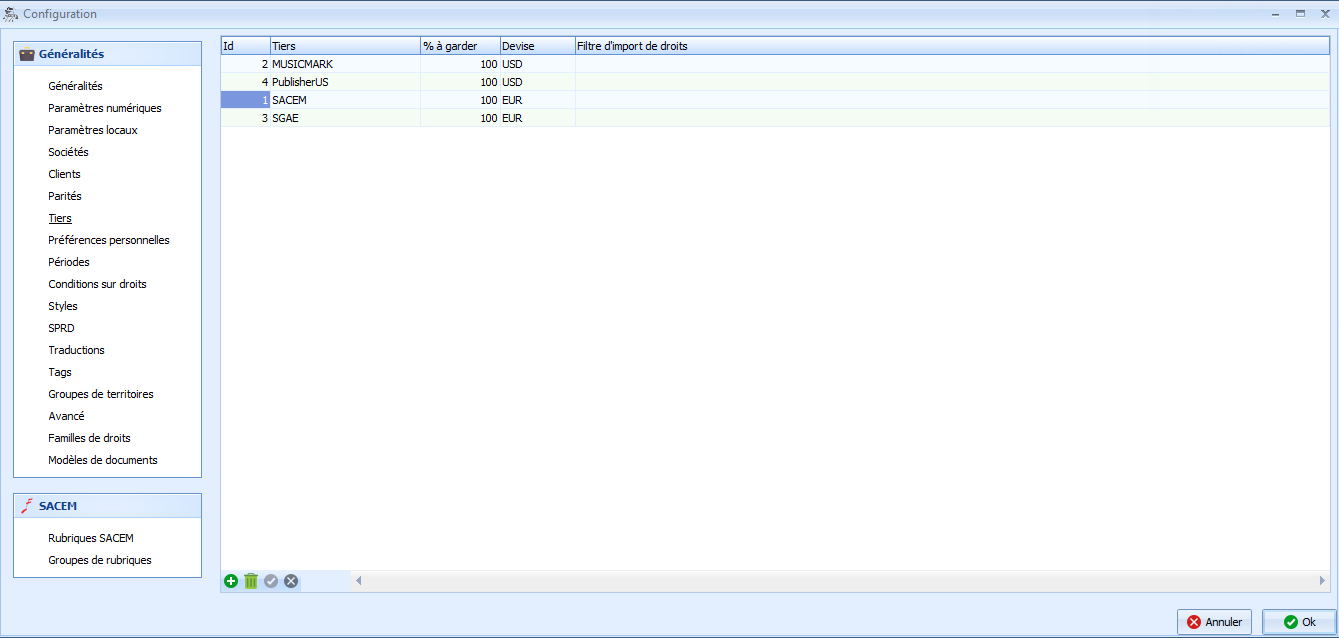 Configuration :
name
the % to keep : percentage to be kept on rights collected through an import of rights (normally 100%).
Currency: default « EUR ». If the right provider is a foreigner and you are processing the sums collected in their original currency, this information will not have to be repeated with each import.
Import filter: Third parties use different files to communicate the rights. By indicating a filter, it will be automatically selected when the Third Party is chosen at the time of import.