Works¶
A work is not a large static data sheet. A work consists of:
a small sheet that contains the general information: title, subtitle (s), company, territory, number, etc. Essentially, the area outlined in red on the screen below: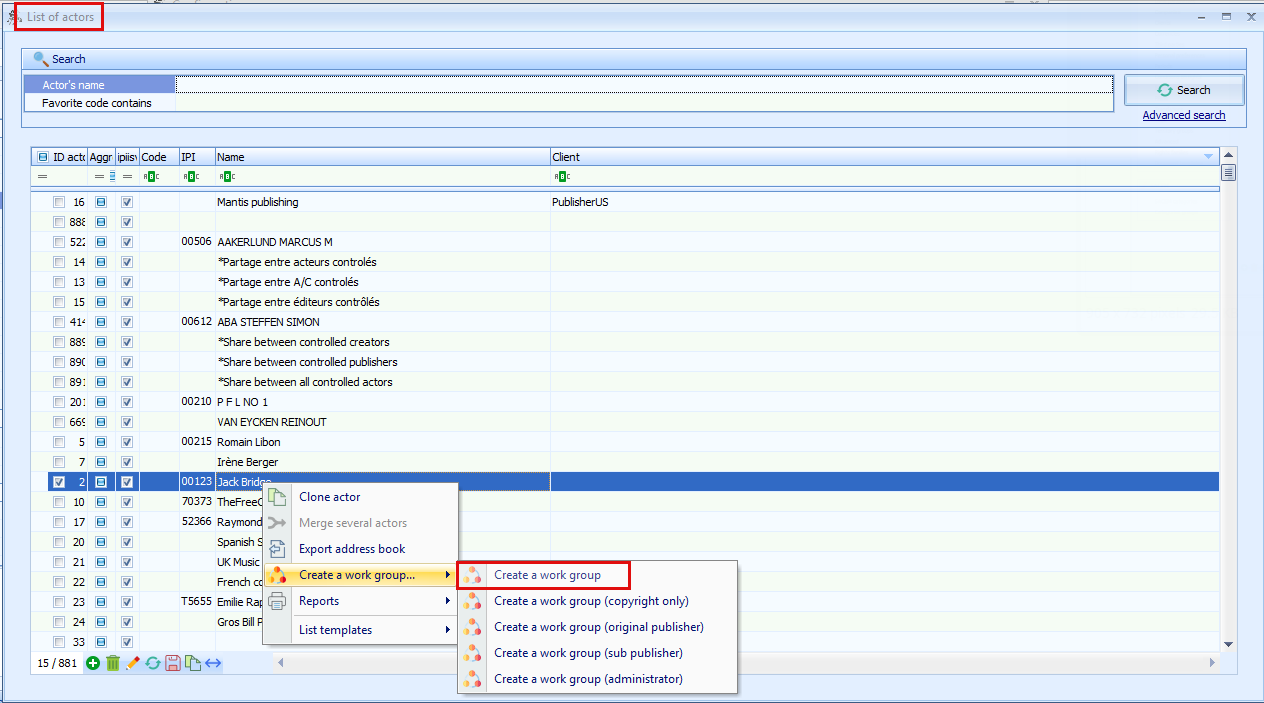 copyright * attached to this work; these * copyrights * are in fact a link between an actor data sheet and a worksheet,

royalties * attached to this work; these * royalties * are, also, a link between an actor's sheet and a worksheet but for other use,

a list of * codes * attached to this work,
a list of * groups * to which this work is attached (again, it is a link between groups and works),
a list of * tags * related to the work,
other sheets and lists related to the work.
List of works¶
The list of works is used in two steps:
search engine
the list itself and its functions
Search engine¶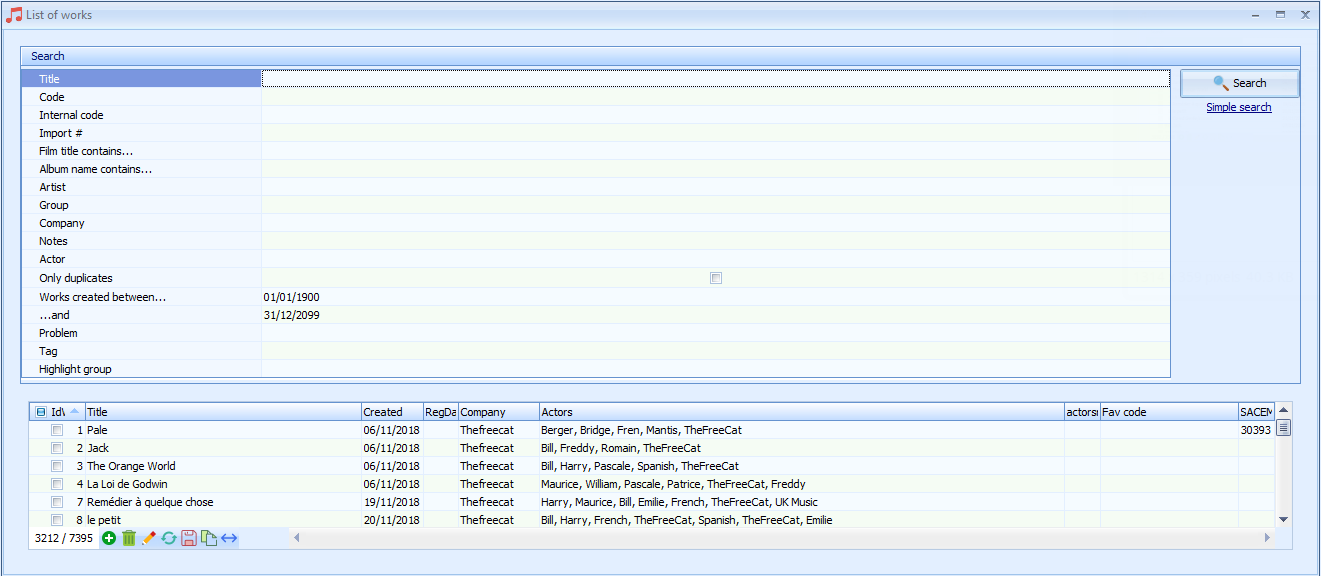 Advanced search allows you to:
find a work when only a vague notion of its characteristics is known.
find several works with common characteristics.
The list and its functions¶

Functions:
Create: creates a new work
Edit: opens the sheet of the selected work (also accessible by double-clicking on the work)
Delete: deletes the selected work (no multiple deletion for the moment)
Refresh: refresh the list of works
Clone the work: copies the data of the selected work into a new work and opens the new sheet for modification
Save column customisation
Optimise all columns" sizes
Actions when you click right :
Merge 2 works¶
The merger of two works will retain work A and delete work B having previously recovered all the information it contains and which is not present in work A. The work retained will recover the rights (SACEM and direct), copyright information and royalties, the presence of the work in groups, links to movies, records and collections and all the fields that are filled in in sheet B but not in sheet A: for example, if the field « Territory » of sheet A is empty but that it is indicated in B, it will be copied.
Avertissement
This function can cause duplicates (for example the presence of the copyright data of both works). It is recommended to check the contents of the remaining work after merging.
You must first select 2 works: Click on the first and Control + Click on the second.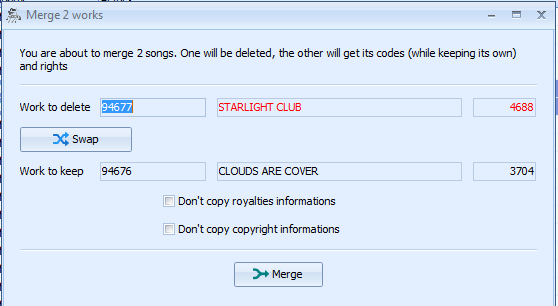 Use Swap to choose which work you want to keep/discard.
You can choose not to copy royalties or copyright information.
Apply this template¶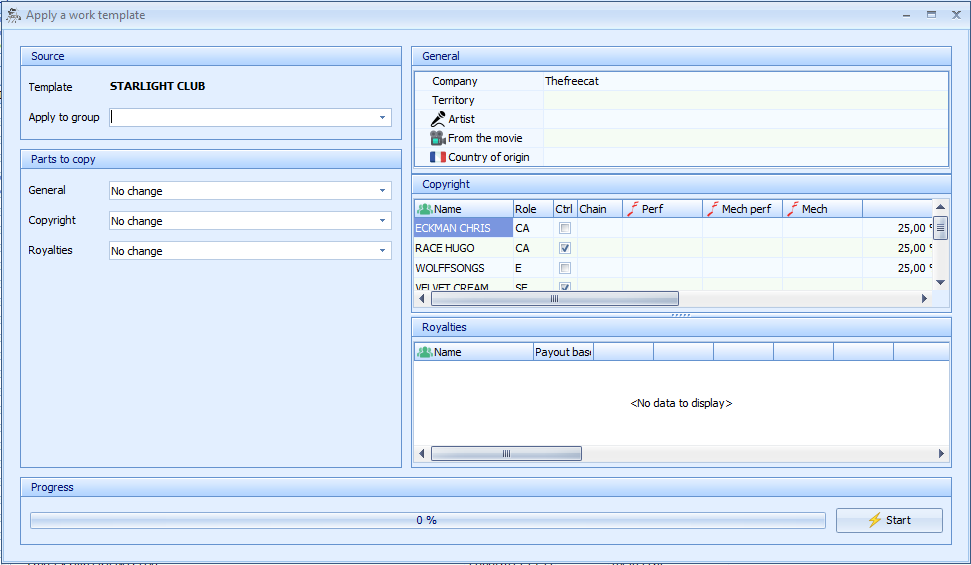 The application of a template allows the use of the information of a work, to copy it into the works of a group.
Select the work you want as model by right-clicking
Apply this model
Select the group to apply it to
Select the information to copy:
General
Copyright
Royalties
Start
The box on the right shows the information of the selected work.