Contracts¶
Contracts define payment rules, royalties, and are applied to a group of works.
They are added from « The Contract's List » in the « Main Menu »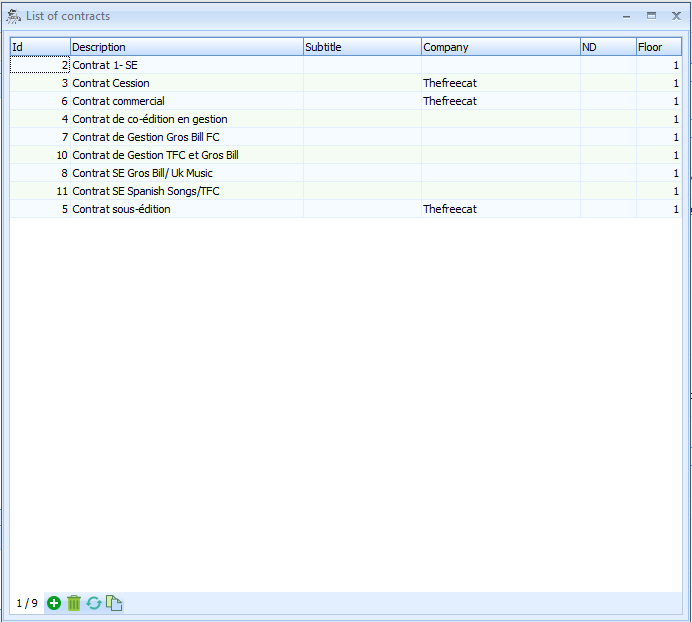 From this screen, you can:
add
remove
update the changes
duplicate an existing contract.
The contract sheet¶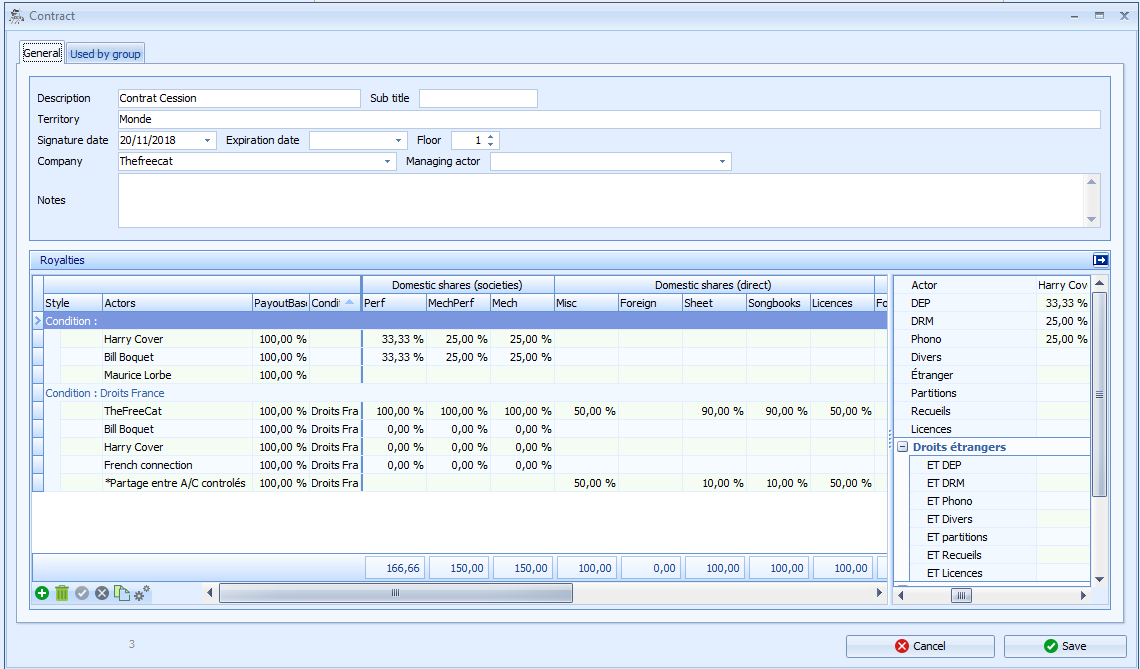 Description : contract name
Sub title : additions to the name on the contract
Territory : territory in which the contract will apply
Signature date : beginning date. When the deal was signed.
Expiration date : when the contract ends.
Level : when several contracts are attached to a works via different groups, the level lets you know the order in which these contracts apply. Sage will apply the contract with the highest level
Company : the company to which the contract is attached.
Managing actor : ?
Notes : this notes are personal and their use is purely internal.
Royalties
Using contracts¶
A royalties contract applies to a group of works. Once the contract is entered in the list of contracts
Create a group of works
In the group sheet, « General » : Choose the contract you want to apply to the group from the drop-down menu
Check in one of the works within the group : if the contract information is filled in in the royalty section .